Welcome to Liz Wallace's
A Healing Practice
Do you want to feel better but get overwhelmed with what your first step should be? Well, it's no wonder that you are unsure of how or where to begin; the amount of information that health coaches, doctors, chiropractors and trainers are sharing is staggering.
If you are dealing with hormonal imbalances or discomfort in your body, I can help.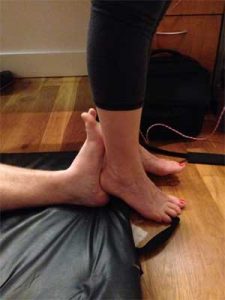 I have the tools that you need to feel whole again. I am not selling you any on-line programs or supplements. Truth be told, I am simply passionate about sharing with you, on an experiential level, my 20 years of education and training so that you can become your own healer.
How is my approach unique compared to all others? A Healing Practice is the equivalent of a journey and it starts big. Together, from a broad examination of your body and your life, we create an individualized map with specific directions for you to reach your desired destination.
As a naturopathic doctor, I delve into your internal health; however, I don't stop at simply balancing your hormones. I devote myself to discovering your old movement and thought patterns — the ones that have created imbalances. As you develop your own healing practice and become aware of your habitual movement and thought patterns, you will learn new ways to think, feel and move. And these changes will make you feel whole. Once you feel your full sense of self and your purpose in life, you will inspire the people around you to feel whole.
So, while I'm not selling you anything, I am offering to share with you the tools to help you change yourself. My hope is that you will then pass your wholeness forward, inspiring your family, friends, and colleagues to make their own desired changes.
Are you ready to start feeling better?