You can feel better. I promise.
My mission is to find the missing pieces of the puzzle that is YOU. Whether you have a long way to go towards healing, or you've never achieved that last 10% of vitality, I'm here to help you create a clear plan so that you can start feeling healthier, happier and more productive.
I have a track record of getting to the root of complex health issues and creating a fun, transformative process of healing and maintaining health.
I specialize in working with:
Depression, anxiety, trauma, ADD, brain fog
Fertility, pregnancy, PMS, PCOS, menopause
Aches/pains, injury, posture and alignment
Difficulty falling asleep or staying asleep Waking unrested
Autoimmune and Neurological diseases
Hashimotos, Lupus Migraines, MS, RA Parkinsons
As a dance major in college, I was drawn to the sciences with my first anatomy class and added pre-med to my undergraduate degree. I became a Pilates instructor before receiving a doctoral degree in Naturopathic Medicine (ND) and a Masters in Classical Chinese Medicine (MSOM, LAc) from the Natural College of Naturopathic Medicine in 2003.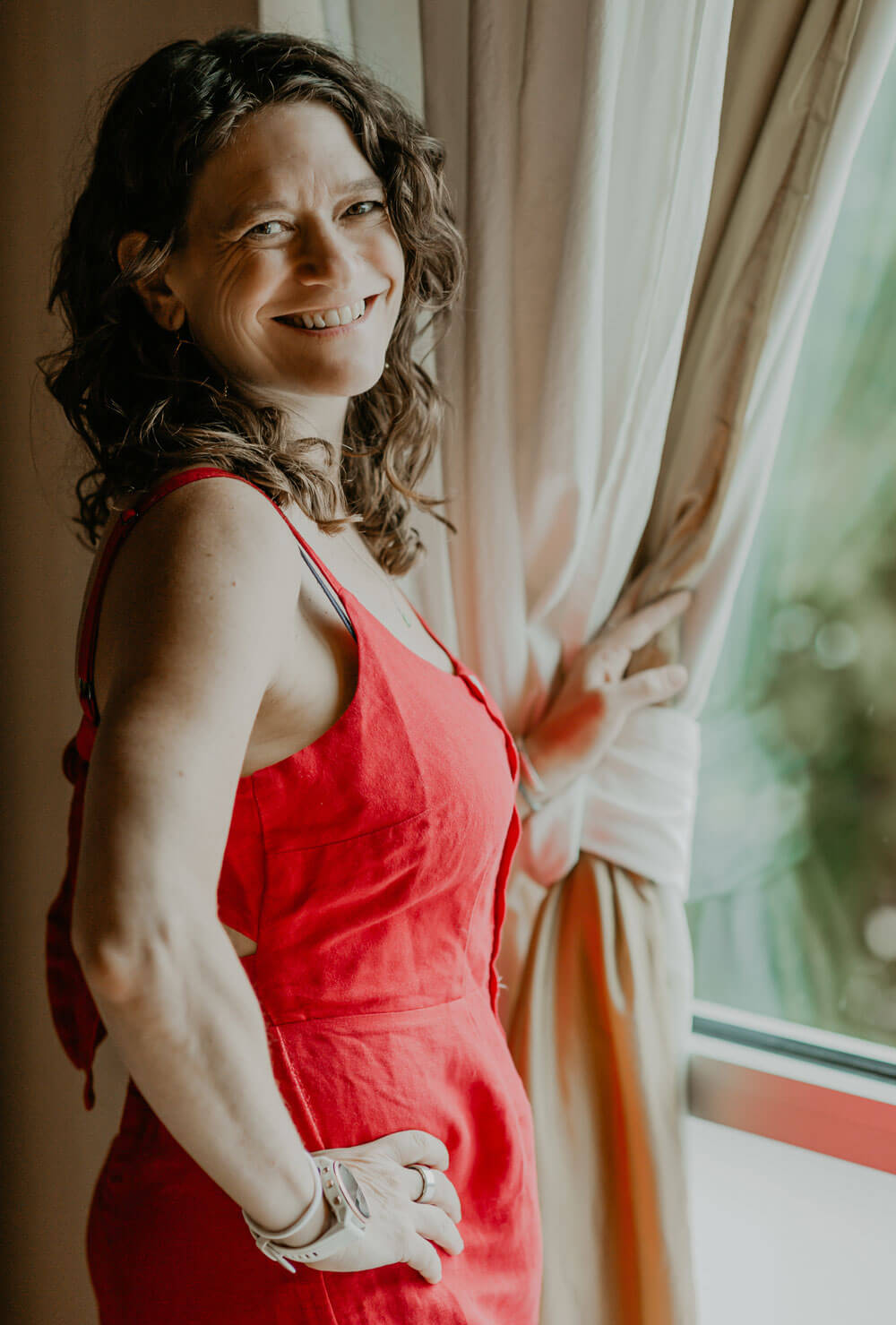 During medical school, my first daughter made her debut in a fast and furious childbirth. I did not address the stresses of severe anemia, medical school and being a new mother, which then triggered my immune system in an unpredictable direction.
I was diagnosed with an autoimmune disease called Lupus, (which means Wolf in Latin) and I have been "dancing" with my canine friend ever since. My daughter's birth and the subsequent deterioration of my health inspired me to support women with fertility, pregnancy and postpartum wellness.
As I have traveled through the many seasons of life, my practice has broadened to focus on balancing the chemistry of hormones and neurotransmitters in order to teach people how to age gracefully. As someone who dances, mountain bikes, skies and enjoys any movement that builds physical strength, agility, and stamina, I believe that treatment programs need to include the harmonizing of the body's systems as well as aligning the body and spirit.
I've broken through many glass ceilings of my own health and can honestly say I look and feel younger than I did a decade ago. And now I'm honored to share my secrets with you!
Like most practitioners, it's been through my exploration of healing my own body, mind and spirit that led me to develop A Healing Practice.
This is a technique that enhances the body and eases the transitions through the phases of life. The method is a distillation of universal principles found in all the different modalities I have studied.
My highly successful, integrated approach uses a combination of :
Blends traditional natural therapies with western medical science. Naturopathic doctors are primary care physicians who diagnose disease, perform physical examinations, and order laboratory testing. In addition, naturopathic physicians practice with a philosophy that allows authentic healing to occur. Treatment protocols are safe and non-toxic, including: Clinical Nutrition, Herbal Medicine, Homeopathy, Therapeutic Massage and Education.
Dr. Liz really got to the root of the problems to help determine the best treatment plan.
When I went to see Liz the first thing that struck me was what a genuine caring individual she was. She was concerned not only about my issues but about who I am as a person. She has helped me to work through some very tough digestive issues that have plagued me for years.
I thought it was all in my head and she has helped me to find the answers to questions I have struggled with for a long time. She gives it her all in finding a solution, creates a good plan that you are comfortable with; while remaining approachable and excited about the process.
I would highly recommend her to anyone that wants to find a natural way to heal their ailments. If you are willing to do the work, she is willing to give it her all as a positive coach and healer. "
- Kris B.
Dr. Liz formulated a treatment plan that addresses the cause of my inflammation, both genetic and environmental.
I consider Dr. Liz to be a teacher as well as a doctor. She addresses my concerns, mainly those about my genetic predisposition to chronic rheumatoid arthritis, and she has taught me how I might effect changes that will and actually have begun to influence how I feel. While her treatments have included lifestyle changes, homeopathy, nutrition, and acupuncture, she continually encourages me to become my own doctor."
- Amy H.