Do you want to feel better but don't know how to make that happen?
Are you feeling disheartened because you've been to other doctors and tried a number of approaches that haven't worked?
You can feel better. I promise.
I will help you find the missing piece of the puzzle that will lead to your optimal wellness.
If you are looking for a doctor that will understand you — the whole person — and who has a proven track record of getting to the root of complex health issues, you have come to the right doctor.
I specialize in working with patients experiencing:
hormonal imbalances
unexplained brain fog
aches and pains
depression
anxiety
sleep disturbances
I am a unique primary care physician with the tools that you need to help create and maintain your healing practice. I am trained in treating the root cause of dis-ease through Naturopathic and Classical Chinese Medicine and I will teach you new posture, movement and thought patterns which previously may have been the missing link in your move toward wellness.
If you feel as if you've tried a lot of things that have not created and maintained your optimal health, this time will be different. I invite you to join me so that, together, we can create your individualized health plan and you can start feeling healthier, happier, and more productive. Not only will the process be fun, you will be rewarded by feeling better each day.
ABOUT DR. LIZ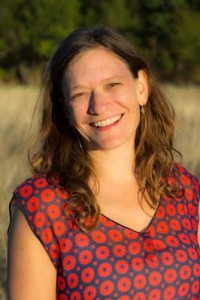 I received a doctoral degree in Naturopathic Medicine (ND) and a Masters in Classical Chinese Medicine (MSOM, LAc) from the Natural College of Naturopathic Medicine in 2003. Since then, I have been developing A Healing Practice focusing on women's health through the many hormonal transitions of life.

I have spent many years building my tool kit of methods to address your healthcare needs. My highly successful integrated approach combines the following tools.
Naturopathic Medicine

Acupuncture and Classic Chinese Medicine

Functional Medicine

Nutrition

Spacial Dynamics

Structural Integration

Cranial Sacral Therapy

Pilates

Holistic Pelvic Care TM
While I love what I do, it really is all about you. My goal is to help you feel your best.
WHAT PEOPLE ARE SAYING
Dr. Liz really got to the root of the problems to help determine the best treatment plan.

When I went to see Liz, the first thing that struck me was what a genuine caring individual she was. She was concerned not only about my issues but about who I was as a person. She has helped me work through some very tough digestive issues that have plagued me for years.

I thought it was all in my head, and she has helped me find the answers to questions I have struggled with for a long time. She gives it her all in finding a solution, creates a good plan that you are comfortable with, while remaining approachable and excited about the process.

I would highly recommend her to anyone who wants to find a natural way to heal their ailments. If you are willing to do the work, she is willing to give it her all as a positive coach and healer."
— Kris B.
Dr. Liz formulated a treatment plan that addresses the cause of my inflammation, both genetic and environmental.

I consider Dr. Liz to be a teacher as well as a doctor. She addresses my concerns, mainly those about my genetic predisposition to chronic rheumatoid arthritis, and she has taught me how I might effect changes that will, and actually have begun to, influence how I feel. While her treatments have included lifestyle changes, homeopathy, nutrition, and acupuncture, she continually encourages me to become my own doctor."
— Amy H.